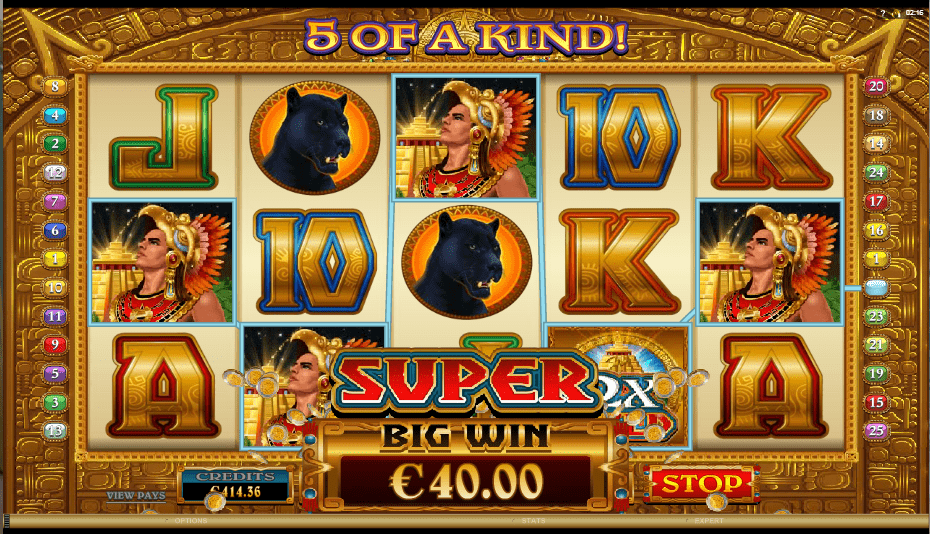 As recently as 30 years ago, there were very few slot machine manufacturers. At that time, Bally was the big gun with 90% of the market. Today there are more than a dozen companies competing for floor space in casinos around the world. In 2019, however the competition weeded out two companies that had been the technical innovators. Following is a list of the mode important slot machine manufacturers, including the two that were gobbled up by the bib boys. Here we looking a little in history , in nowdays of course all is change.
International Game Technology (IGT)
IGT's first big success was the Fortune Model 701 Draw Poker machine, which was introduced in 1979. This product started the phenomenal growth of Video poker popularity. Then, in 1986, IGT originated the concept of wide-area progressive slots when the convinced a number of casinos in Nevada to install the Megabucks machines. These machines, and their offspring were so successful that today IGT is the largest slot machine manufactured in the world. They continue to be the leader in the wide-area progressive field with Megabucks, Quartermania, Wheel of Fortune, and Jeapardy, to name a few. IGT's, most popular reel spinners include Double Diamond, Triple Diamond, Double Diamond Delux, Red White and Blue, Sizzling 7's, and many others. Game King which is there multi-game slot has also done quite well.
Bally Gaming Systems
Bally is the oldest of the current crop of slot machine manufacturers, and can be credited with a number of firsts. In the early 1960s, they successfully marketed an electromechanical machine. followed by the first multi-coin slot, the Game Maker. Before getting into the slot machine business, Bally was a major supplier of arcade games and pinball machines. Their hottest progressive games are the Betty Boop series. Other popular Bally games are Black and White, Double Jackpot, Blazing 7s, Stars and Bars and Wild Rose.
WMS Gaming
Another innovative company, WMS made their first big splash with Piggy Bankin', which was the first banking game to hit the casino floors. Although their clever banking concept was quickly copied by other manufacturers WMS continued to attract attention with Boom, Filthy Rich, Reel 'Em, In, and the popular Monopoly series.
Sigma Game
First licensed by the Nevada Gaming Commission in 1984, Sigma pioneered the built-in currency acceptor, which is now found in almost all slot machine. In 1990, they marketed the first slant-top slot machine, which was considered a major improvement in player comfort. Sigma is best known for its very popular series of Treasure Tunnel games.
Aristocrat Gaming
A major player in Australia since the 1950s, aristocrat jumped into the European market in the 1960s, but didn't get licences in Nevada until 2000. Since then, this innovative company has successfully penetrated the US. market with video games, that have second screen bonuses and scatter pays, such as Chicken, Jumpin' Joey, and tropical Delight.
Anchor Gaming
Definitely not a copycat, this company created some of the more unusual games of the past few years. Anchor is noted for its Casino Bowling and Wheel of Gold, which is actually a top box that attached to existing machines. VLC, a subsidiary of anchor, quickly followed Bally into the multi-game market with its Winning Touch series. They also found a niche with video second-screen bonus machines such as Polly&Roger.; In December 2001, Anchor became a subsidiary of IGT.
The following two companies were bought out by IGT in 2001. We are listing them because they were historically important participants in the slot machine manufacturing industry.
Silicon Gaming
Silicon gaming was started in 1993, went public in 1996 and shipped the first production Odyssey machines in 197. The multi-game Odyssey series were advances technology machines with superb graphics and excellent sound. To accomplish this they utilised a fast hard-drive, a CD-ROM drive, and a Pentium processor, which made the machines expensive to produce. Consequently Silicon had trouble staying in the black and was ultimately bought out by IGT in 2001.
Casino Data Systems (CDS)
Another technology leader, CDS was mainly known for Bingo and Baseball. They aloes marketed several pure video games such as American Pride, Egyptian Gold and Top Dog. Sadly, their failed attempts to cut into IGT's progressive market with Cool Millions ultimately lead to their demise. Aristocrat Gaming acquired the company in 2001.